Tawau The Hidden Gem
you are looking for a unique and memorable destination in Malaysia, you might want to consider Tawau, Sabah is a hidden gem for travelers. Tawau is a coastal town in the east of Sabah, bordering Indonesia and the Celebes Sea. It is the third-largest town in Sabah, after Kota Kinabalu and Sandakan, but it is often overlooked by tourists. However, Tawau has a lot to offer for those who are willing to explore its charms.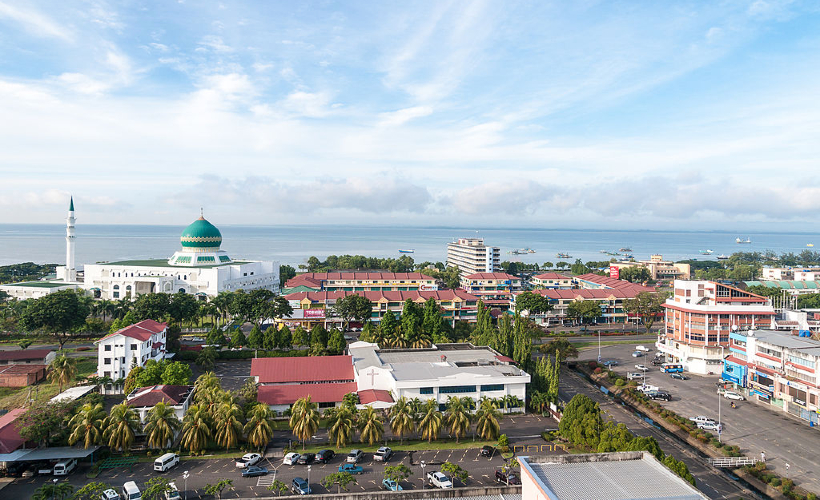 What Is Interesting In Tawau?
Here are some reasons why you should visit Tawau, Sabah, and some tips on how to make the most of your trip for the travellers to the hidden gem.
1.Savor the variety of mouth-watering dishes. Tawau is a city that has been shaped by the diverse cultures of the Malay, Chinese, Indian, Indonesian, Filipino, and Bajau communities. This means that you can find a variety of dishes to suit your taste buds, from spicy curries and noodles to fresh seafood and exotic fruits. Some of the local specialties include nasi kuning (yellow rice with chicken or beef), soto ayam (chicken soup with noodles), rojak (fruit and vegetable salad with peanut sauce), and pisang goreng cheese (fried banana with cheese).
2. Discover the natural beauty of Tawau Hills Park. If you love nature and hiking, you will enjoy the Tawau Hills Park, which is about 20 kilometers from the town center. The park covers an area of 279 square kilometers and features lush rainforest, waterfalls, hot springs, and wildlife. You can also see some of the tallest tropical trees in the world, such as the mengaris tree, which can reach up to 88 meters in height. The park has several trails for different levels of difficulty, as well as camping facilities and a visitor center.
Read other article : Kekurangan bukan penghalang untuk berjaya
Another Interesting Things In Tawau
3. Embark on an adventure at the Cocoa Village. Tawau is renowned as Malaysia's cocoa hub, contributing approximately 70% of the nation's cocoa beans. At the Cocoa Village, a unique establishment blending museum and plantation, you'll delve into the rich history and intricate cocoa cultivation process. Witness firsthand the stages of cocoa pod harvesting, fermentation, drying, roasting, and chocolate production. Additionally, indulge in delightful cocoa-infused products, including chocolate cake, ice cream, and a variety of beverages.
4. Learn about the culture and heritage. Tawau has a rich and diverse cultural heritage, which you can witness at various places around the town. You can visit the Tawau Chinese Temple, which is one of the oldest and largest temples in Sabah. It was built in 1894 by the Hakka community and features intricate carvings and paintings. You can also see the Al-Kauthar Mosque, which is a modern Islamic architecture with a dome and minarets. It can accommodate up to 15,000 worshippers at a time. Another place to visit is the Bajau Laut Village, which is a floating village on stilts over the sea. You can see how the Bajau Laut people live their traditional lifestyle of fishing and boat-making.
Tawau is a hidden gem that deserves more attention from travelers who want to experience something different in Malaysia. It has something for everyone, whether you are into food, nature, culture, or adventure. So what are you waiting for? Book your flight to Tawau today and discover its wonders for yourself.
Follow us on our Facebook Page for more info about Tawau, Sabah. Dont Forget to click the like and follow button :  Tawaukini